Concord Neonatal is launching Concord Talk
18 January, 2021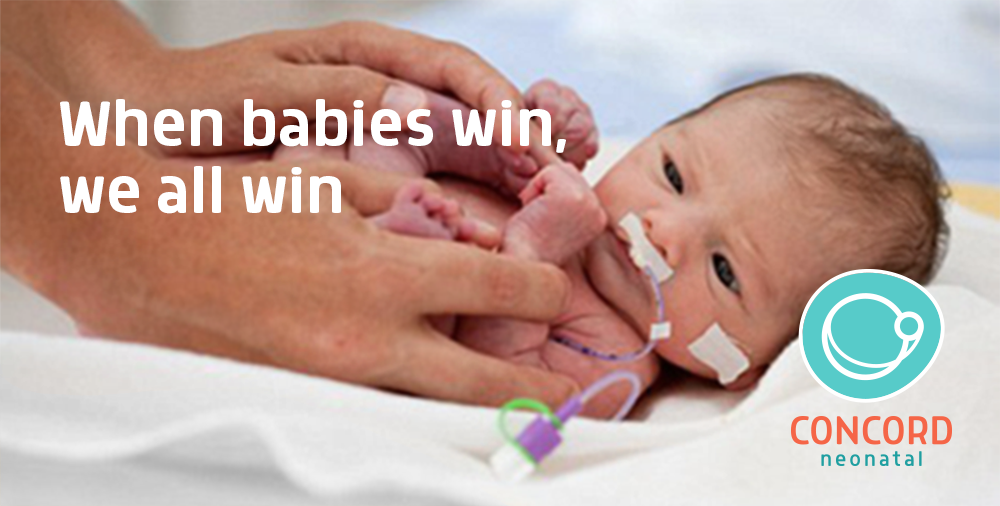 Today, Concord Neonatal will be launching Concord Talk! Concord Talk is a series of webinars to provide neonatal, perinatal and obstetrics caregivers with all the tools and knowledge needed to implement intact cord stabilization or resuscitation.
Throughout the past years, many care processes for neonates have innovated, resulting in major outcome improvements for these vulnerable newborns. Scientific research has given us important new insights into the baby's physiology, changing the approach of how neonates are supported at birth. More recently, scientists concluded that early cord clamping probably causes harm. (Rabe et al 2019).
We believe that birth can be improved, especially for the ones that need support.
In every Concord Talk, a key expert will offer the latest (scientific) insights into one specific topic of physiological-based cord clamping. Our next Concord Talk is by Professor Stuart Hooper, professor of physiology in fetal and neonatal health at Monash University in Melbourne. In this Talk, Prof. Hooper will educate us on the physiology of transition and the science behind umbilical cord management, built on research performed by his institute and completed with everyday case studies of neonates in need of support.
Sign up here to join the conversation.