Concord Neonatal to expand sales internationally after securing new funding
28 January, 2021
Leiden, 26 January 2021 – Today, Concord Neonatal has closed a new funding round, securing substantial funding with private investors. Concord Neonatal is improving birth, by offering solutions to give baby's a shock-free birth. This new funding allows the company to expand sales internationally and continue to scale-up.
Concord Neonatal is well on its way. After 1.5 year of product development, the first CE marked products were shipped to Dutch hospitals in 2019. Despite the difficult times hospitals are facing due to corona, the company has now implemented its Concord Birth Flow in 12 hospitals in The Netherlands, Austria, Germany and Australia. With this new funding, Concord Neonatal can now take the next step in commercialization and expand sales internationally.
Rianne Rotink, co-founder and CEO of Concord Neonatal explains; "I realize that closing a funding round in these times is special. I am especially grateful that these investors have put their faith in our mission, to give all baby's a shock-free birth. We are proud that well over 200 baby's have received a Concord Birth, with this new funding we will be able to give many more vulnerable baby's a better start in life."
The timing of umbilical cord clamping is hot topic for obstetrics and neonatal caregivers. Midwives have been practicing delayed cord clamping in healthy term infants for decades. In recent years it has become apparent that there is a larger potential benefit to delay cord clamping for baby's that need extra support immediately after birth. With the new Concord Birth Trolley, Concord Neonatal enables neonatal caregivers to provide lifesaving support, with the umbilical cord intact. Close to mom, the baby gets maximum benefit from the blood from the placenta, up to the moment it is breathing on its own.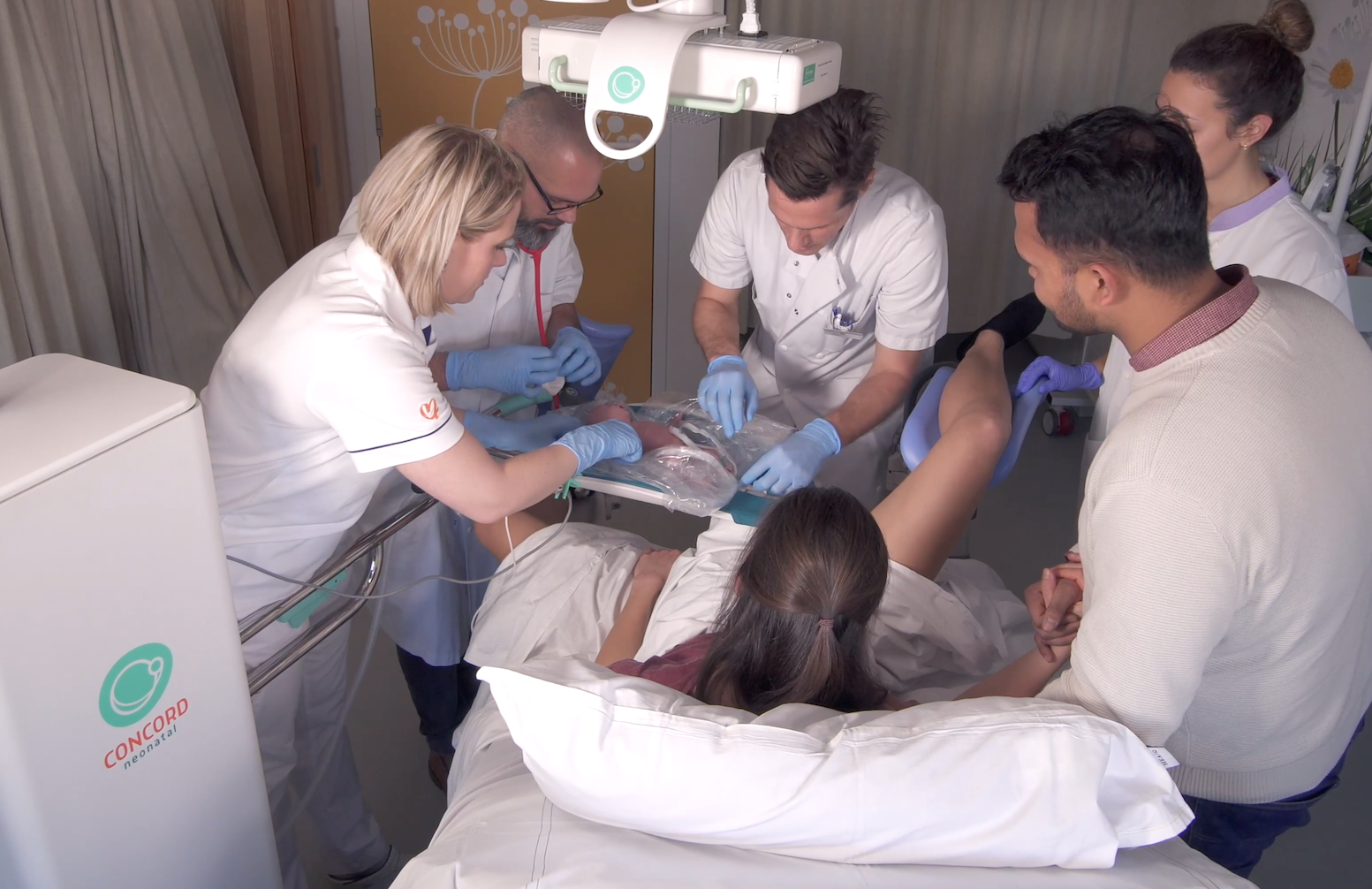 Concord Neonatal is a spin-off from Leiden University Medical Center and was founded in 2017 by CEO Rianne Rotink together with NLC, the healthtech venture builder. For more information, please contact Rianne Rotink via rianne.rotink@concordneonatal.com.